YELLOW DOG RIVER
Community Forest
From its founding in 1995, the Yellow Dog Watershed Preserve dreamed that it would one day preserve this stretch of river, with its iconic series of waterfalls, for generations to come. Finally in September 2016, after many years of fundraising, that dream came true and YDWP became the owner of 688 acres of forest along the Yellow Dog River, ensuring permanent public access to the property and preservation of the land in its natural state. In addition to 5.2 miles of river and tributary frontage as well as a series of waterfalls, visitors will find upland mixed forests, old growth hemlock stands, granite outcrops, wetlands, and rare species. Read more here about the Natural Features of the Community Forest.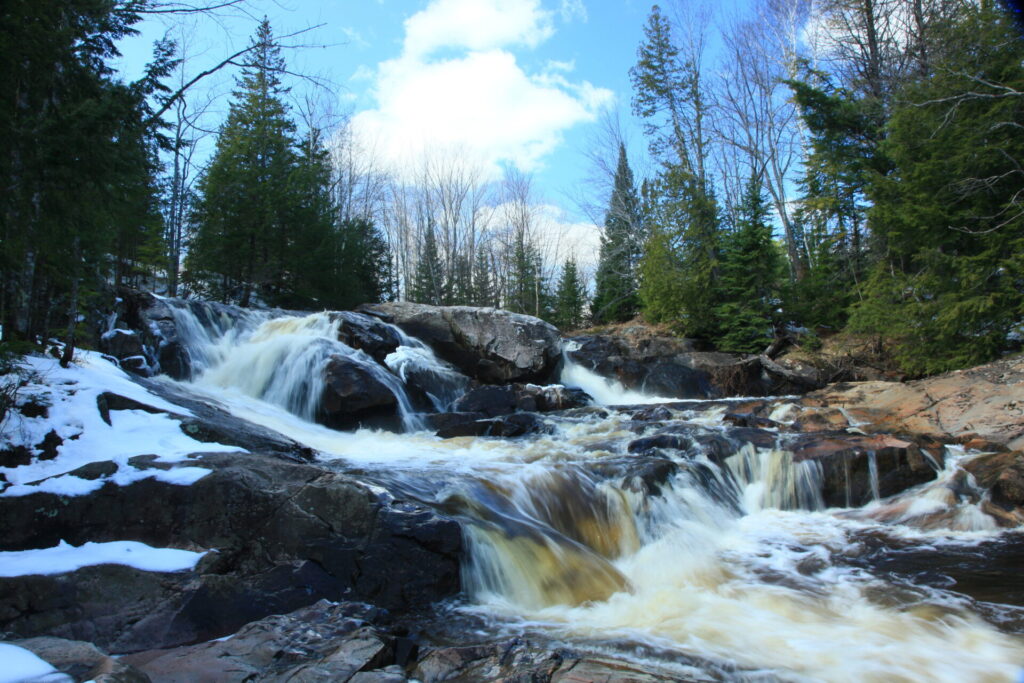 While the Yellow Dog Watershed Preserve is the owner and bears final responsibility for the Community Forest, it also relies on public input for decision making. The Community Forest Committee was formed in order to represent different elements of the community at large. The Committee currently has eight members. Additional members can be added over time, but there must always be at least 5 people active on the Committee. Members are responsible for providing information regarding their specific expertise during planning and management of the Community Forest. They represent their respective constituencies and bring the input of their members to the discussion. The Committee is composed of representatives from the Upper Peninsula Land Conservancy, Yellow Dog Watershed Preserve, Powell Township School, Fred Waara Chapter of Trout Unlimited, Ishpeming Township, MDNR Wildlife Division, Marquette Conservation District, Marquette County U.P. Whitetails, and one member at large.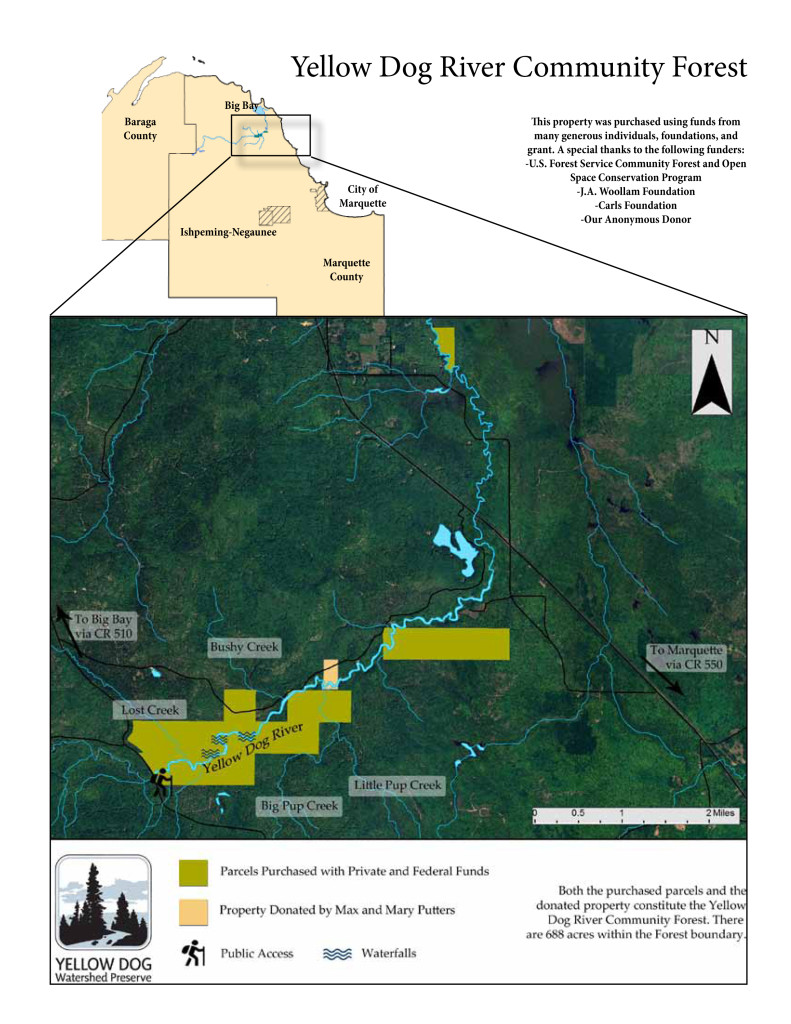 Access: The primary access point for the Community Forest is located along County Road 510 on the south side of the Yellow Dog River bridge. From this parking area, there is an established trail to the informational kiosk and on to the numerous waterfalls. The distance to the first falls is roughly .75 miles.  Another access point to the Community Forest is off the Bushy Creek Truck Trail; however, this is seasonal and directions limited.