Fall 2014 Howl Newsletter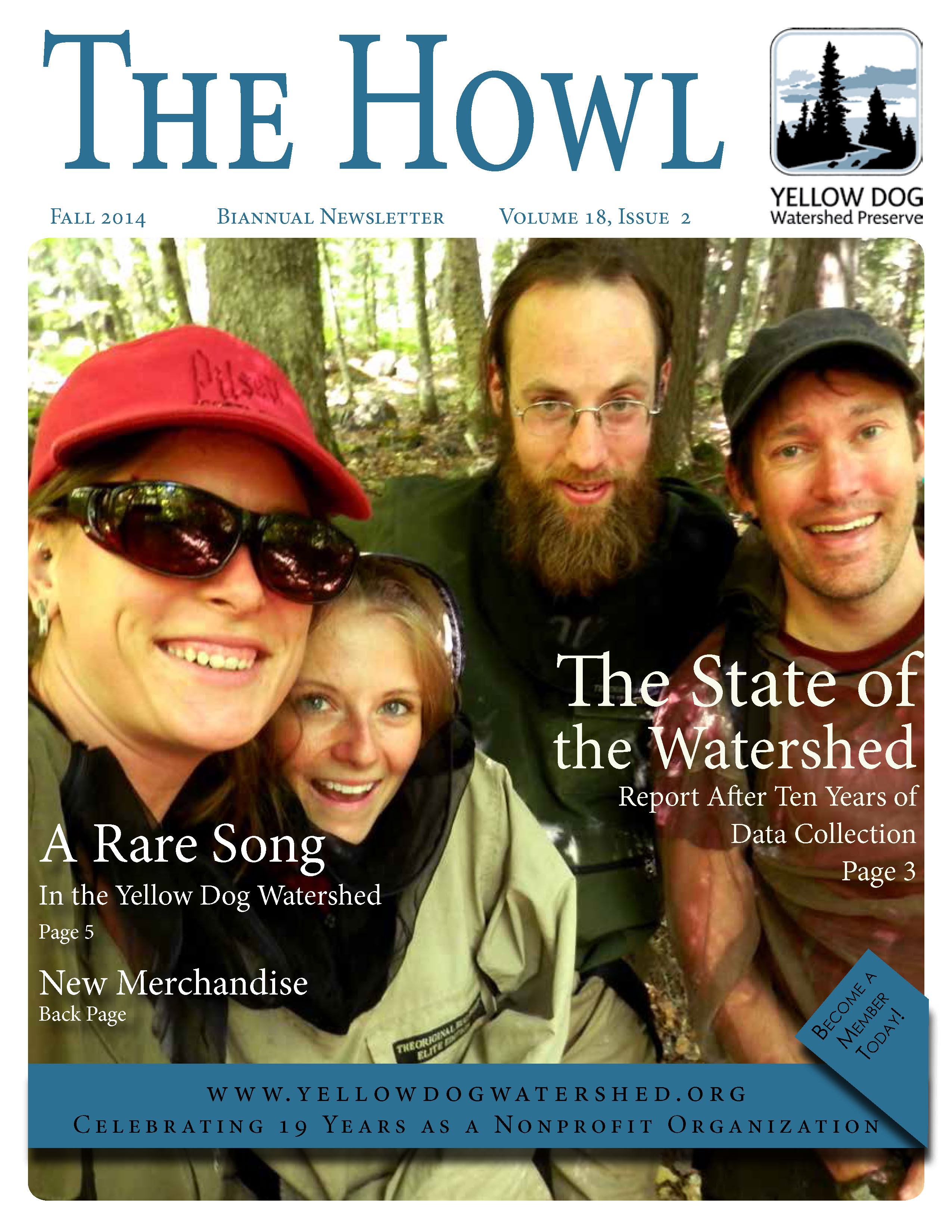 The leaves have changed here in the Upper Midwest, and you can hear whispers of winter when you step out onto your doorstep. Days are getting shorter and the air is much cooler, but don't worry, reading the latest newsletter from Yellow Dog Watershed Preserve is sure to warm your heart. It is full of good deeds made by wonderful people dedicated to protecting places they love. Take a look at the online version of the Fall 2014 Version 18, Issue 2 and consider renewing your membership or contributing to our several funds here to help keep us going.
As for our merchandise, we have a limited number of white Yellow Dog Watershed logo t-shirts and boy, they are selling fast! Long sleeve shirts are SOLD OUT we will make more of those and the tie-dye **soon** (TBA). Order your merchandise online today from our storefront.
If you would like more information on any of our topics, please feel free to send us a note or phone call and we will be in touch.