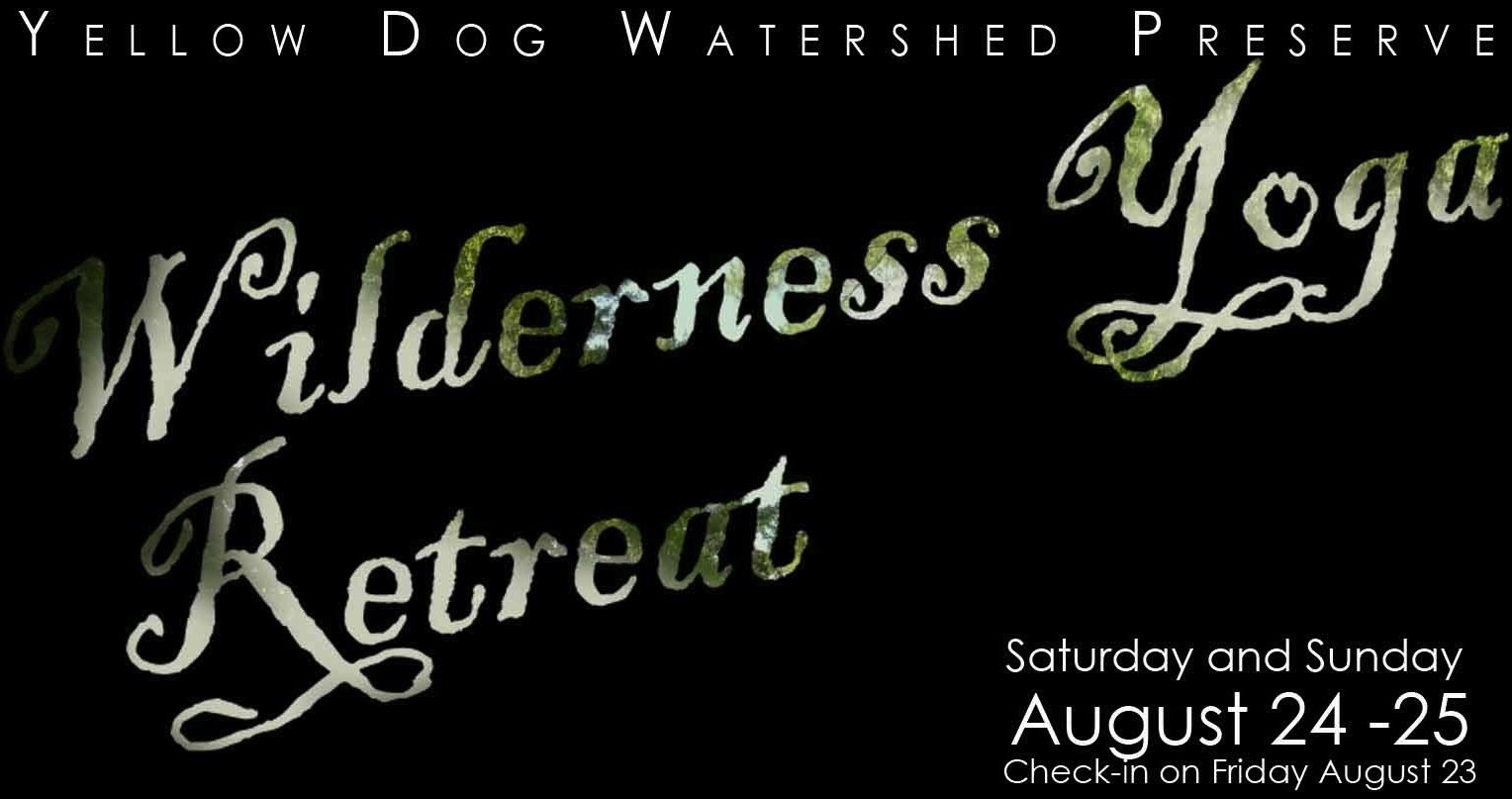 Join us this summer to relax and rejuvenate both body and spirit in the peace of the forest and waters of the Yellow Dog River and its tributaries. The Yellow Dog Watershed Preserve will sponsor its first week-end wilderness yoga retreat August 24th- 25th 2013. Yoga classes will be led by Sivananda certified yoga instructors Alexandra Kralova-Zender and Kalil Zender. All levels of yoga practitioners are welcome, and advanced asana workshop will be available in the afternoons. In addition to yoga, participants may also take advantage of morning meditation and afternoon workshops or activities including Tai Chi with instructor Jen Silverston, poetry writing with Alex Gubbins, fly fishing with local experts, and guided hikes along the Yellow Dog River. Vegetarian meals and tent sites will be provided (please contact Rochelle Dale at 906-362-8521 with any special dietary needs). Primitive showers and facilities will be on site. Tents will also be available for loan upon request.
The cost of the weekend is $200.00 which is non-tax-deductible and all proceeds go to the Yellow Dog Watershed Preserve in the interest of land and river corridor preservation. With your registration you will receive a free one-year membership to the Yellow Dog Watershed Preserve.
For more information call 906-345-9223
Be sure to register early as accommodations are limited. The first two registrants will receive a free massage by Certified Massage Therapist Christy Budnick, who will be set up for the week-end and offer massage for other participants for an additional fee. Registration deadline is August 9th. Set up begins Friday, August 23.
Hotel accommodations are available at an extra cost for those who prefer.
Namaste*~
SIGN UP NOW for the Wilderness Yoga Retreat