Watershed Mineral Exploration Update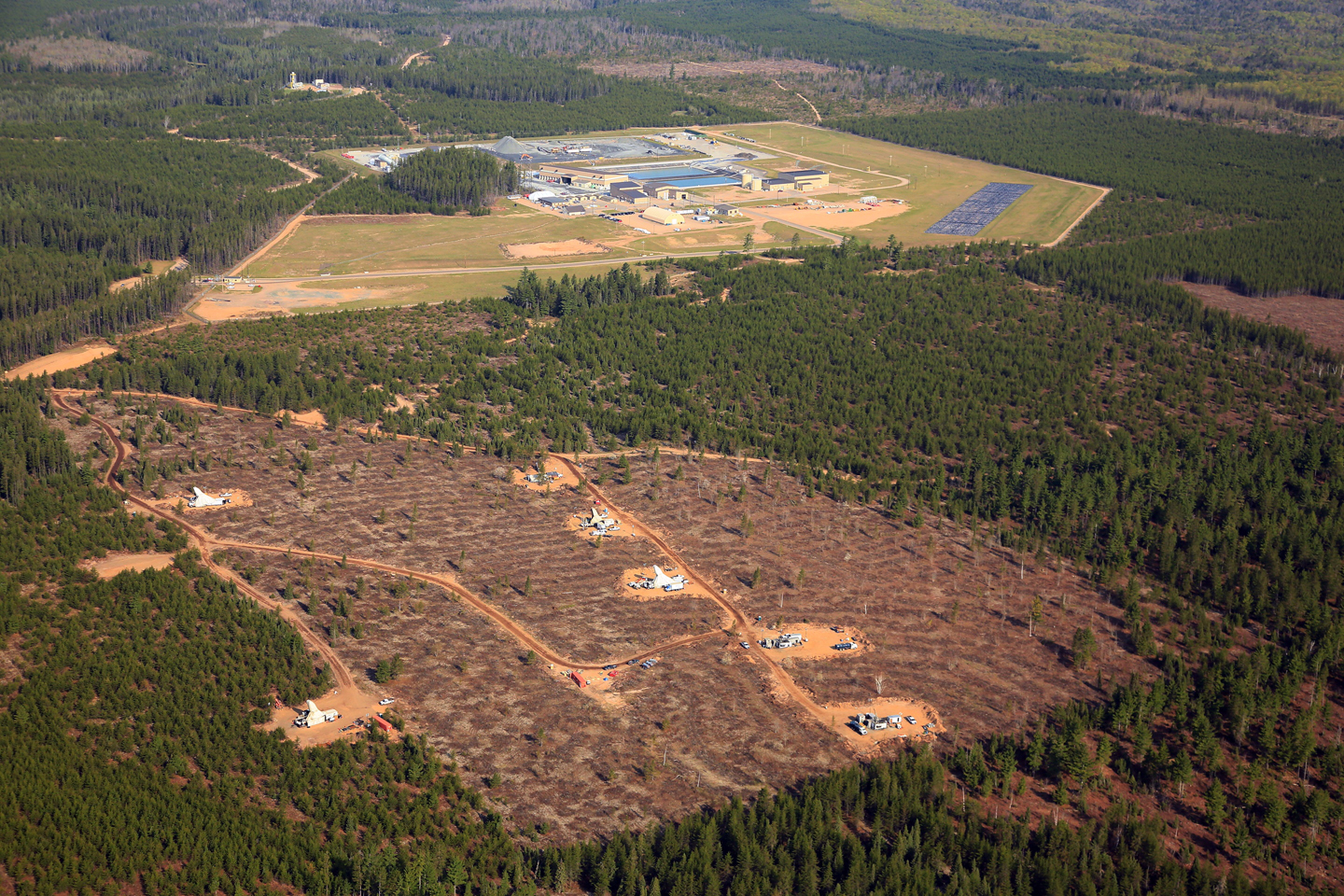 Chauncey Moran, Yellow Dog RIVERKEEPER, recently conducted an aerial survey of the Salmon Trout and Yellow Dog River watersheds, scanning the landscape and waterways for mining activity and other land use issues. Both watersheds were surveyed via airplane and Moran reports that there are 7 total exploratory drilling operations that are currently active. All 7 of those are occurring directly east of Eagle Mine within a relatively short distance of the portal. This location has been called Eagle East and represents a plausible location for additional mineral deposits. No other active drilling elsewhere in the watersheds was noted during the flight. YDWP will continue to fly and conduct monitoring of this activity in order to inform concerned community members.
The Yellow Dog and Salmon-Trout River watersheds continue to see mineral exploration, primarily on or near the Yellow Dog Plains. This type of activity is often times hard to track, primarily because there is no permitting or public notification process required for mineral exploration on private lands, including the 7 active drills which are on private property. That is why it is critical for communities to monitor this type of activity and collect their own information.
For exploration on public lands, there is a permit process but there is limited opportunity for public involvement. Two other mineral leases, both held by Eagle Mine, LLC., are on state land and are currently approved. A lease exists near the Yellow Dog River in Section 13 of Michigamme Township, which was granted in early 2015 but with restrictions. To date, no drilling activity has commenced on this site. Similarly, a lease was granted in Section 8 of Michigamme Township in late 2015 with restrictions, but no active drilling is occurring there at this time. Lease terms remain valid for 20 years.
Moran has spent years documenting mineral exploration and extraction using aerial surveys and photography. It is one of the few ways that communities can get a closer look at exploration activities that might be occurring without any public knowledge. Without these aerial surveys, concerned members of the public would likely not know when and where mineral exploration is occurring, particularly on private lands.