Volunteer Land Monitoring Training Scheduled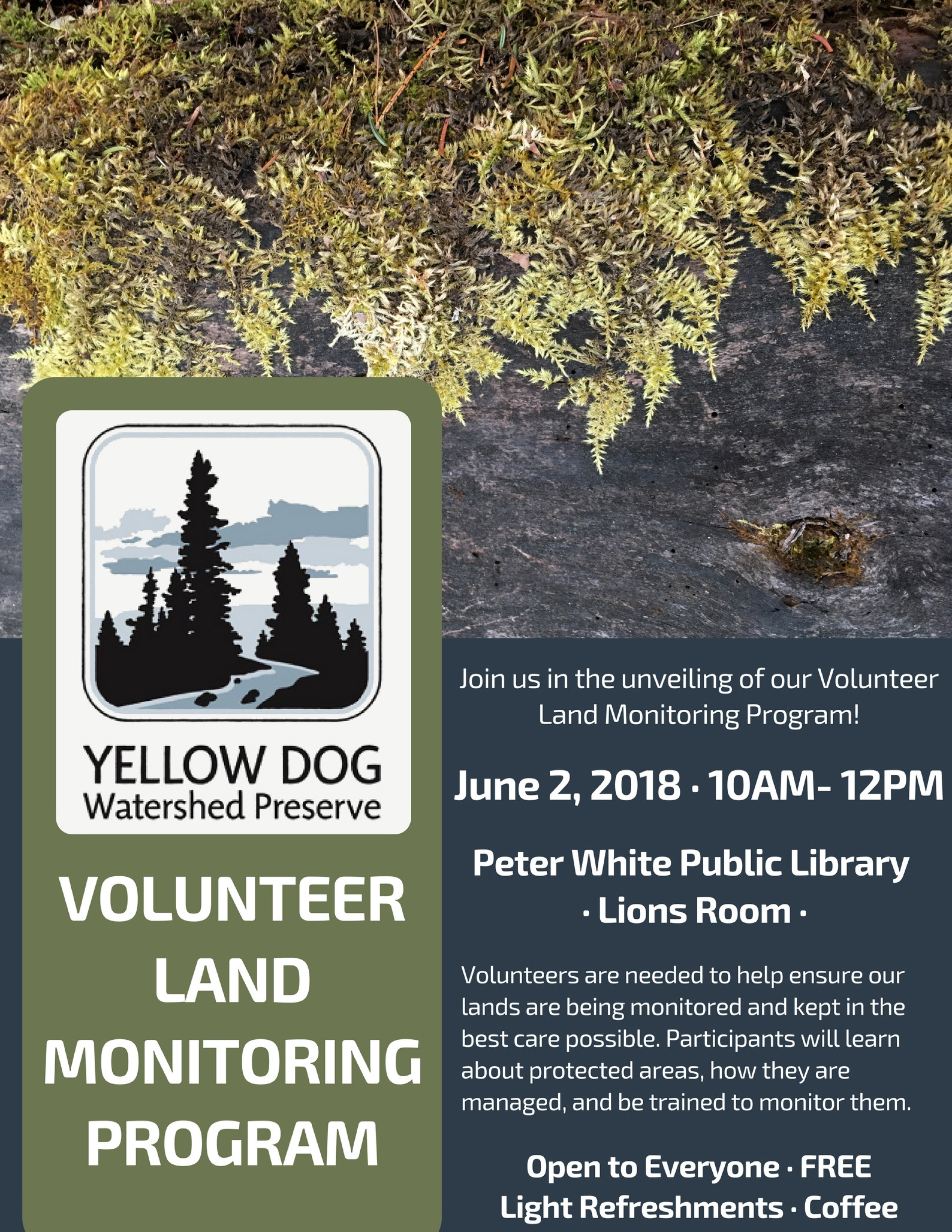 The Yellow Dog Watershed Preserve invites those who love the outdoors to join us for the unveiling of a new land monitoring program on June 2 in Marquette. The event aims to inform participants on how to help be caretakers of YDWP's protected properties. In all, the organization owns and protects 1,340 acres in northern Marquette County. Originally, staff members at the Preserve monitored the properties but as the momentum grows to increase the amount of protected lands in our area, it is time to engage the community in aiding in this task. 
Participating in the Volunteer Land Monitoring Program entails a desire to be outdoors, enthusiasm for caring for natural areas, and attention to detail. During the training, attendees will be introduced to the lands that YDWP owns and protects. Seven separate tracts of various sizes and locations are the primary targets. In addition, information about basic navigation and outdoor preparedness will be provided. Lastly, time will be spent reviewing YDWP's Volunteer Land Monitoring training manual which was authored by a group of students from Northern Michigan University under the tutelage of the English Department. The manual details how to accomplish the goal of gathering data on the condition of the protected lands. Once trained, volunteers will be invited to conduct the monitoring 1-2 times per year.
This event is free and open to everyone. It will take place at the Peter White Public Library in the Lions Room from 10am-12pm. Light refreshment and coffee will be provided, as well as equipment and supplies. Come prepared with a desire to see some beautiful areas of the watershed and you will fit right in. Email the group to RSVP at emily@yellowdogwatershed.org. Call 906-345-9223 with questions.