Yellow Dog Watershed Preserve Photo Contest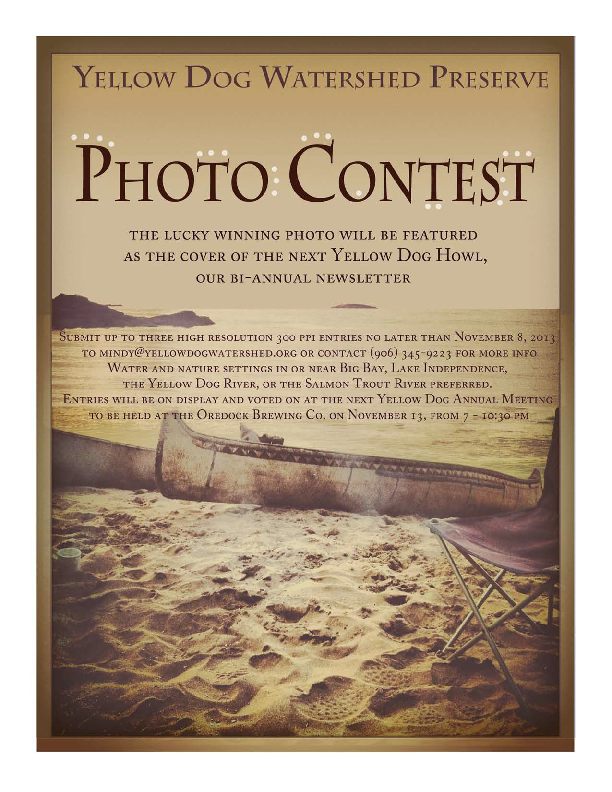 Yellow Dog Watershed Preserve is having a photo contest! The winning photo will be the cover of the next Yellow Dog Howl, our bi-annual newsletter which is distributed to our membership.
Anyone is welcome to submit up to three entries highlighting water and nature, no later than November 8, 2013. Entries from around the watersheds near Big Bay, Michigan are preferred. Areas include Lake Independence, the Yellow Dog River, the Salmon Trout River and Lake Superior near Big Bay. Please submit high resolution images (300 ppi preferred) for good print quality. Send entries to mindy@yellowdogwatershed.org or call 1-(906) 345-9223 for more information.
Entries will be on display and voted on at the YDWP Annual Meeting, open to the public, to be held on November 13, 7-10:30 at the Oredock Brewing Company in the Community Space at 114 W. Spring St, Marquette, MI 49855.