Greetings from the Yellow Dog Watercolor Painting Exhibit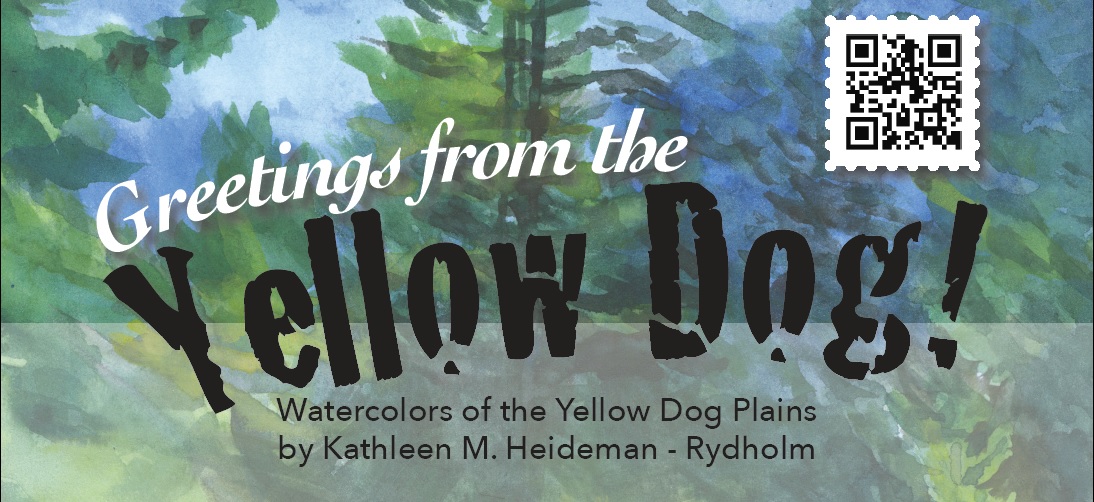 A local author, artist and activist, Kathleen Heideman-Rydholm, is displaying watercolor paintings of the Yellow Dog Plains during the month of March 2014. The exhibit will be held at the Ore Dock Brewing Company on 114 Spring Street in Marquette, Michigan 49855.
Kathleen has an impressive background in the creative arts and has received a number of artist and writer residency programs throughout the country. You can find out more about her incredible work in her blog at www.orebody.com.
We hope you get a chance to stop by and check it out!