Online Petition Created in Opposition to the Eagle Mine LLC Minerals Lease Application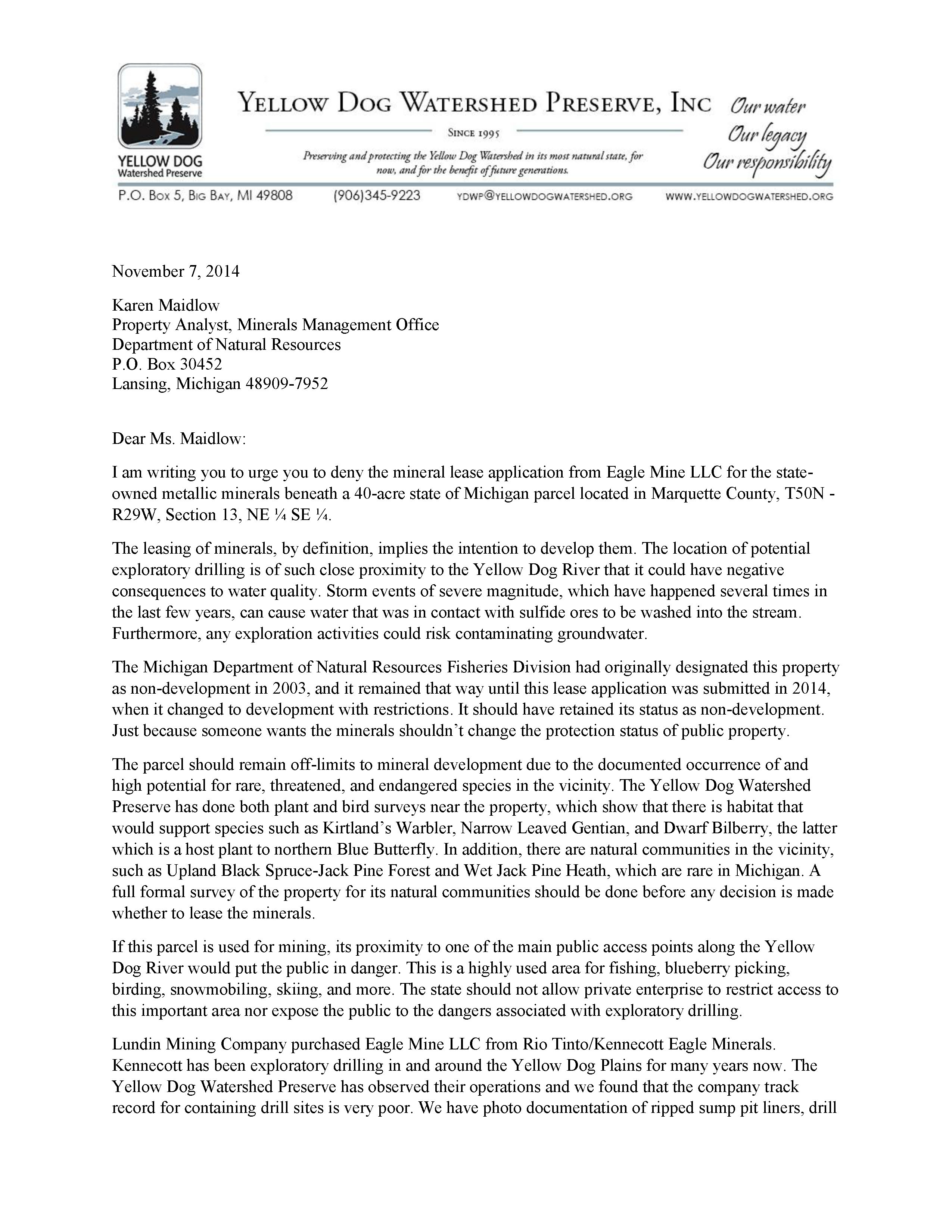 We have until December 1st, 2014 to comment on the new proposed metallic minerals lease submitted by Eagle Mine LLC for state-owned minerals beneath a 40-acre parcel next to the Yellow Dog River. We urge the DNR to oppose this application due to the high risk for damage to the environment, human health, and habitat for rare, threatened and endangered species. Please sign the petition created by Yellow Dog Watershed Preserve and Save the Wild UP which will be sent to the DNR Minerals Management Office.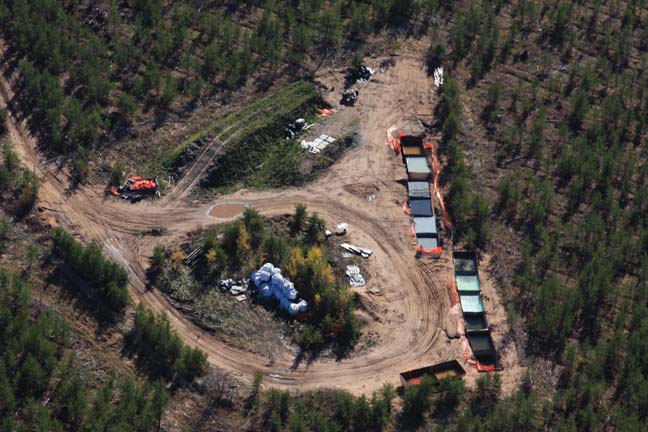 You can find the online petition here, please sign, add your comment, and share with your loved ones via your email and social networking services. The state-imposed timeline on this public comment period originally ended on November 20, 2014, but Save the Wild UP efforts were able to extend the comment period until December 1. You can read the full text of the letter to the DNR here: MineralLease11-7-2014SignOnLetter. When you sign the petition, your signature and comments will be emailed to the DNR Minerals Management Office.
Reasons for signing, and for denying this lease include:
High risk of contamination to surface waters of the Yellow Dog River Watershed.
High risk of contamination to groundwater during exploration activities and later excavation.
Documented occurrence of and high potential for rare, threatened, and endangered species in the vicinity, including: the Kirtland's Warbler, Narrow Leaved Gentian, and Dwarf Billberry, the later which is a host plant to the northern Blue Butterfly.
Danger to the public and/or blocked access to public access points for recreation.
Poor company track record for containing drill sites, with issues such as: ripped sump pit liners, overflowing drill bit wash basins, broken fences from exploratory drilling related to Eagle Mine.
Degraded quality of life and human health risks in the impacted community of Big Bay, Michigan.
You can also write your comments on this subject and send them to Karen Maidlow, Property Analyst, Minerals Management Office, Department of Natural Resources, P.O. Box 30452, Lansing, Michigan 48909-7952
Or, you can email Karen Maidlow: maidlowk@michigan.gov