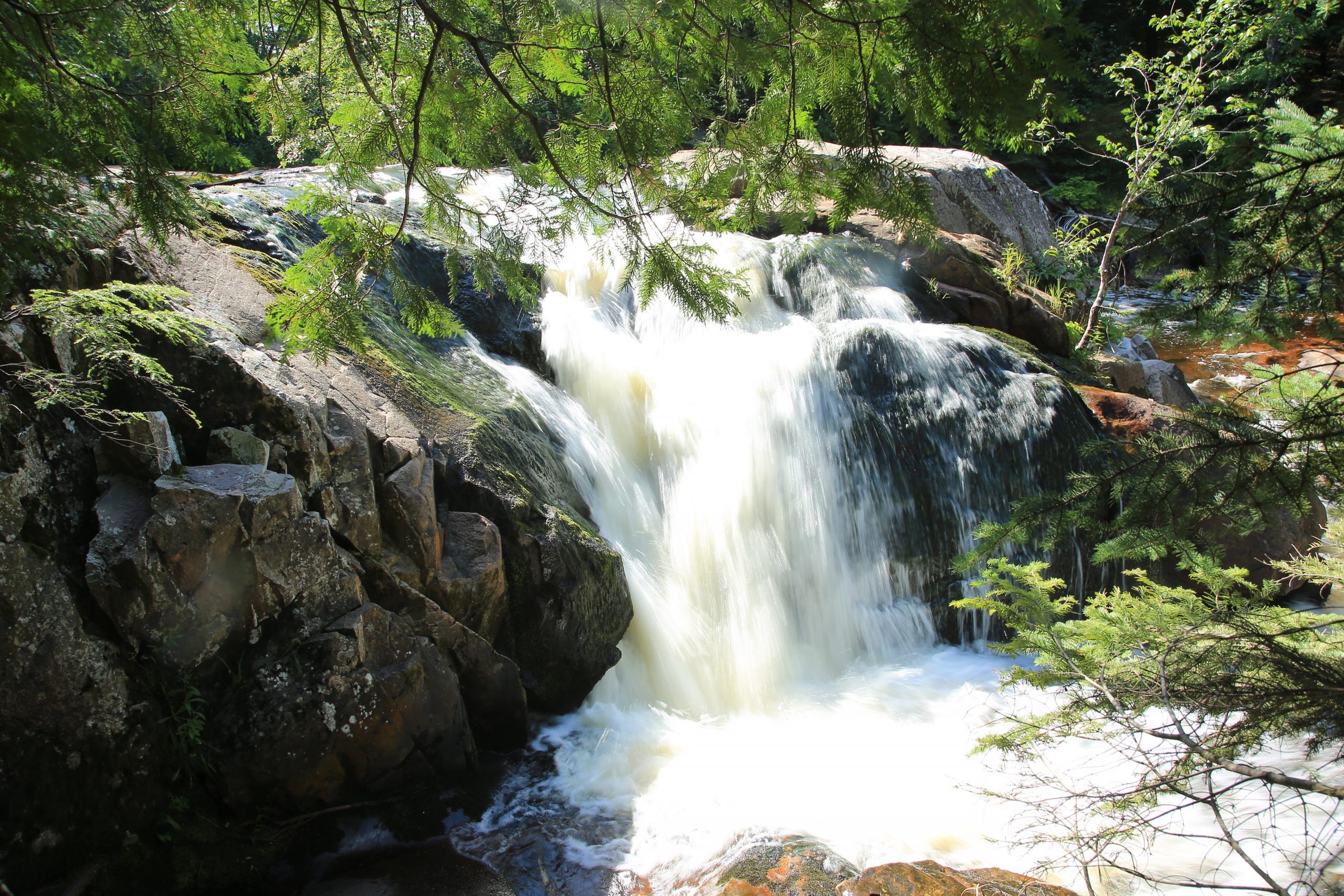 Because of Covid19 shutdowns and restrictions, YDWP has postponed our planned education and outreach events for the summer and fall; however, we have been out on the river and in the Community Forest.
Earlier this summer, YDWP received a grant from the Community Foundation of Marquette County to work on much needed trail relocation, foot bridge construction, and more in the Community Forest. Below is one of the trails to be relocated for visitor safety and to help reduce erosion.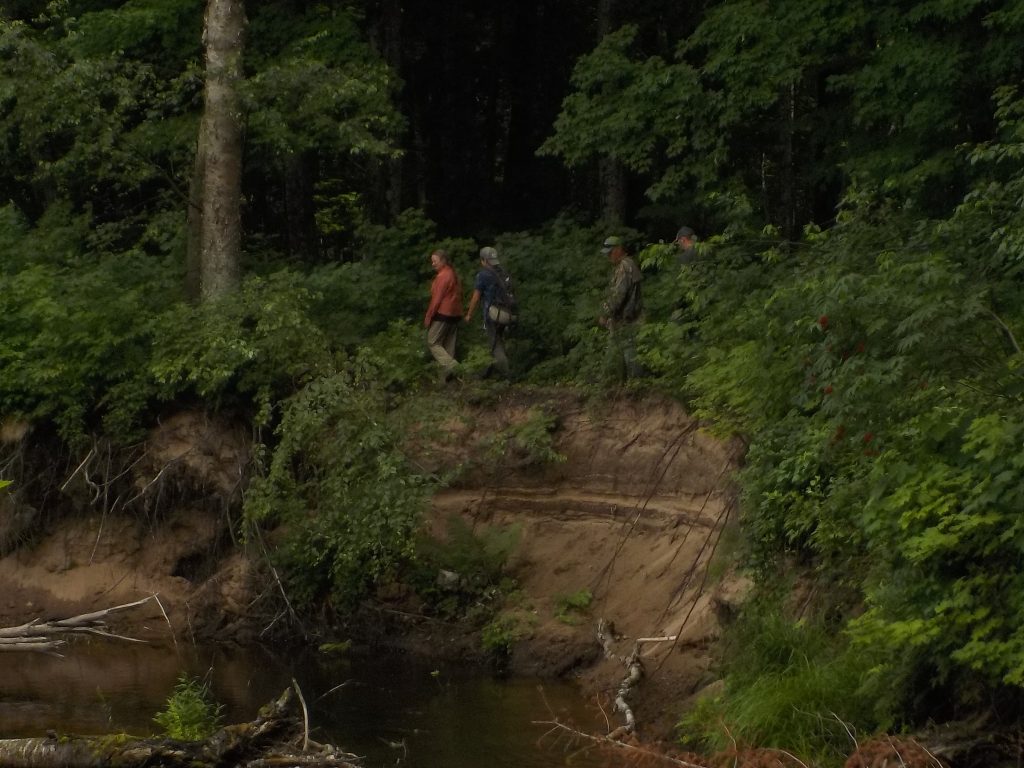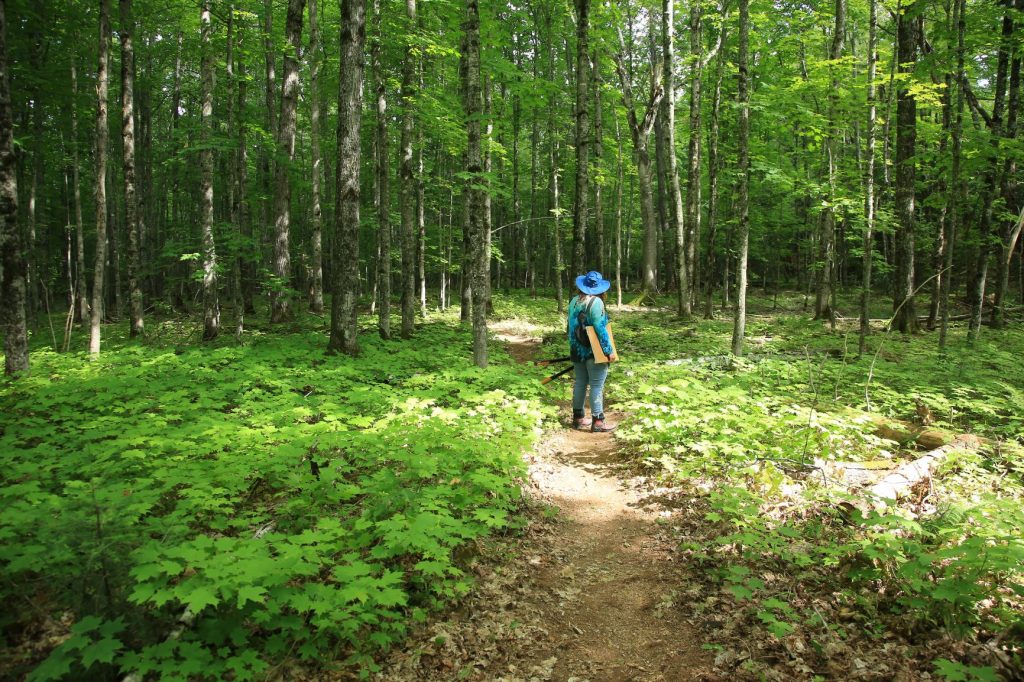 Still to come is the construction of the foot bridge.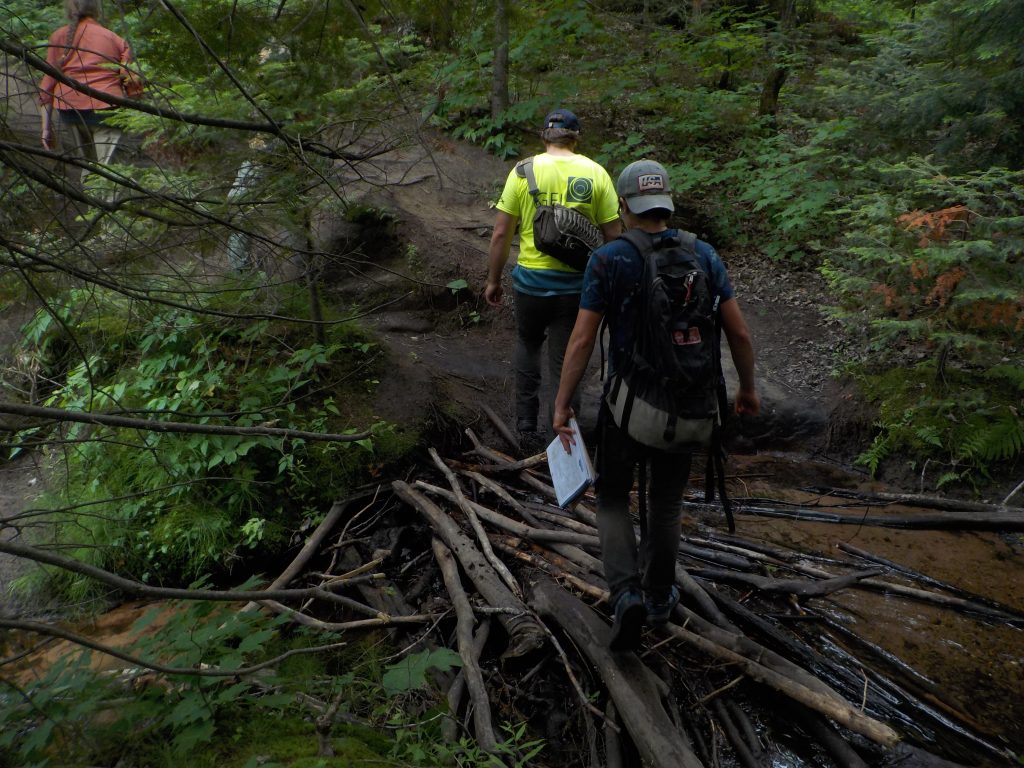 Next, through Partners for Watershed Restoration (PWR), 2020 saw the formation of a brook trout subcommittee dedicated to brook trout habitat restoration throughout the western and central Upper Peninsula.  YDWP has been a part of this committee since the onset and is dedicated to improving trout spawning and refuge areas wherever possible.  To this end, YDWP staff organized a two day walk-through of the middle portion of the Yellow Dog River with members of the committee in order to identify priority sites for restoration.  Members on the hike brought with them a broad range of expertise, ideas, and advice. Of the fourteen sites visited with the committee, three were identified as priority and possible without too much wait time.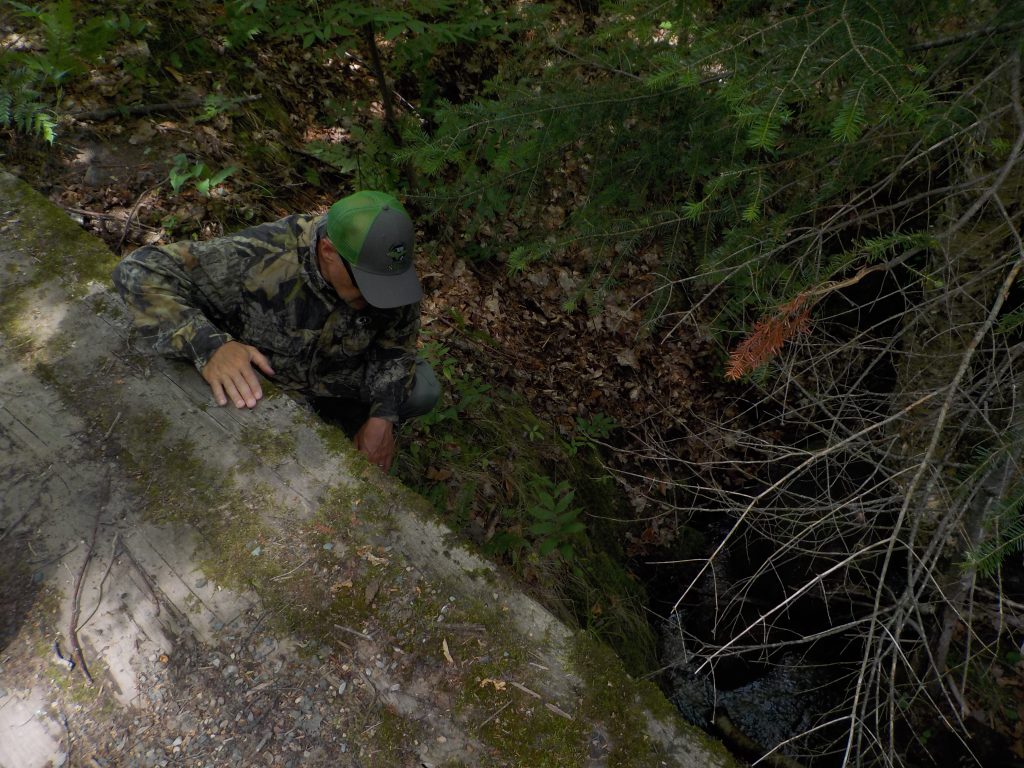 With the assistance of the committee in collecting data for this site, YDWP will be seeking grant funding for this crossing.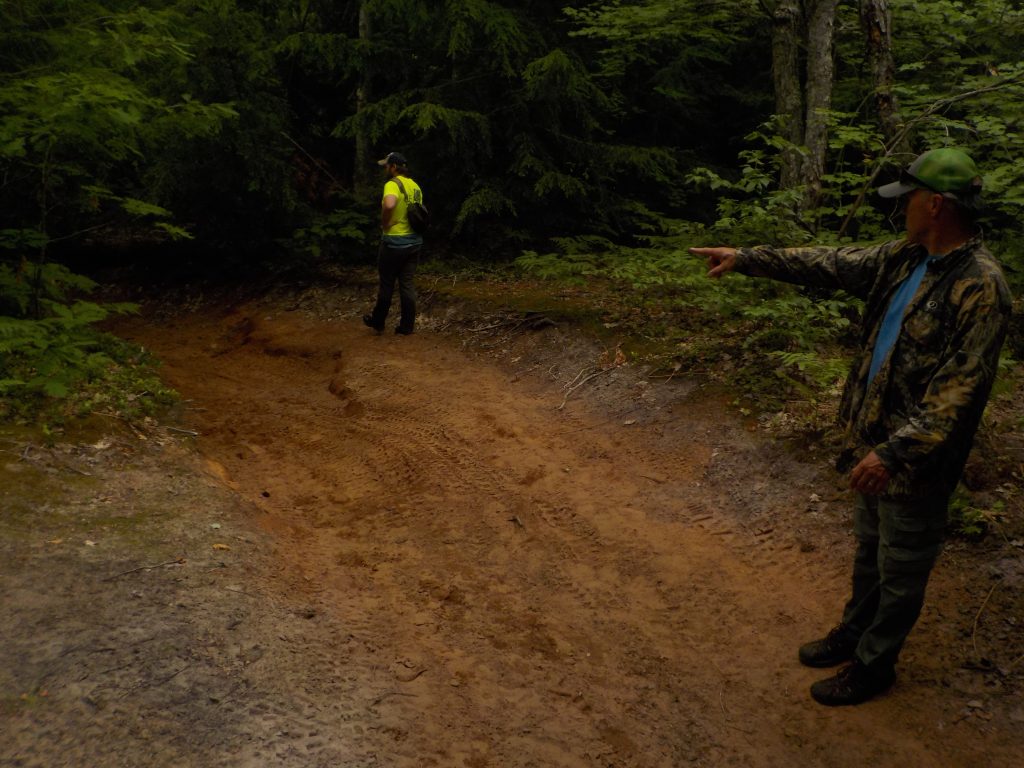 Restoration for this site will also be on the agenda for a grant this fall to be submitted by the brook trout committee that will combine three projects from three separate watersheds.
Thank you everyone who has participated with these projects. It's been a busy  summer so far, and we're not done yet!