June Rydholm Memorial Service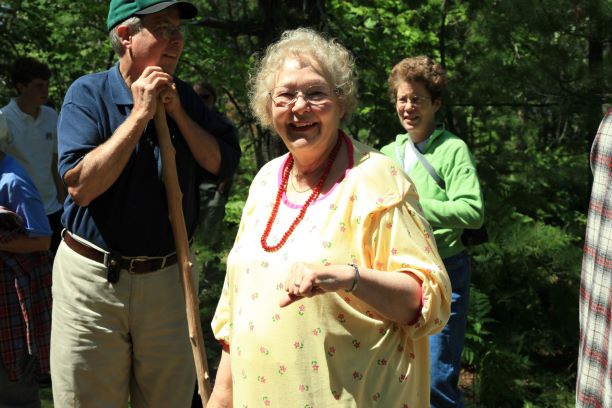 As many of you already know, June Rydholm, our friend, mentor,and  supporter passed away on August 11,2019 . She was 89. June and her husband Fred were instumental in supporting the Yellow Dog Watershed Preserve from its very beginnings over twenty years ago, and  their passion for nature, wilderness and stewardship resulted in the establishment of the 1000 acre Mudjekewis Wildlife Refuge entrusted to YDWP last April.
June envisioned a wildlife refuge in the midst of a much hunted area where moose, wolves, pine martins, coyotes, foxes, beaver, mink, otter, spruce grouse, bears, and a number or rare, protected, or threatened species roam. She said the animals needed a safe haven where they could escape human interference and propagate. She imagined a refuge where visitors could observe and learn the real meaning of stewardship of the land and its many and varied occupants. Though her demeanor was outwardly gentle, she remained a gracious tigress concerning her belief that the land, water, air, and all living creatures required conscientious protection. She reminded us that all of this land was a great gift for which to exercise ultimate care as dedicated stewards.
June's memorial service will be held on Tuesday, October 8th at St. Paul's Episcopal Church on the corner of Ridge and High streets in Marquette. Visitation begins at 2:00pm with a service at 3:00. Light refreshements will follow.
On Wednesday, November 6th June and Fred's son, Dan will share memories and stories of his parents at the Yellow Dog Watershed Preserve's annual meeting located this year at the Ore Dock on  Spring St. in Marquette. The meeting will begin at 6:00pm with Dan's stories to follow at 7:00.