Forest Inspired Beer for the Annual Meeting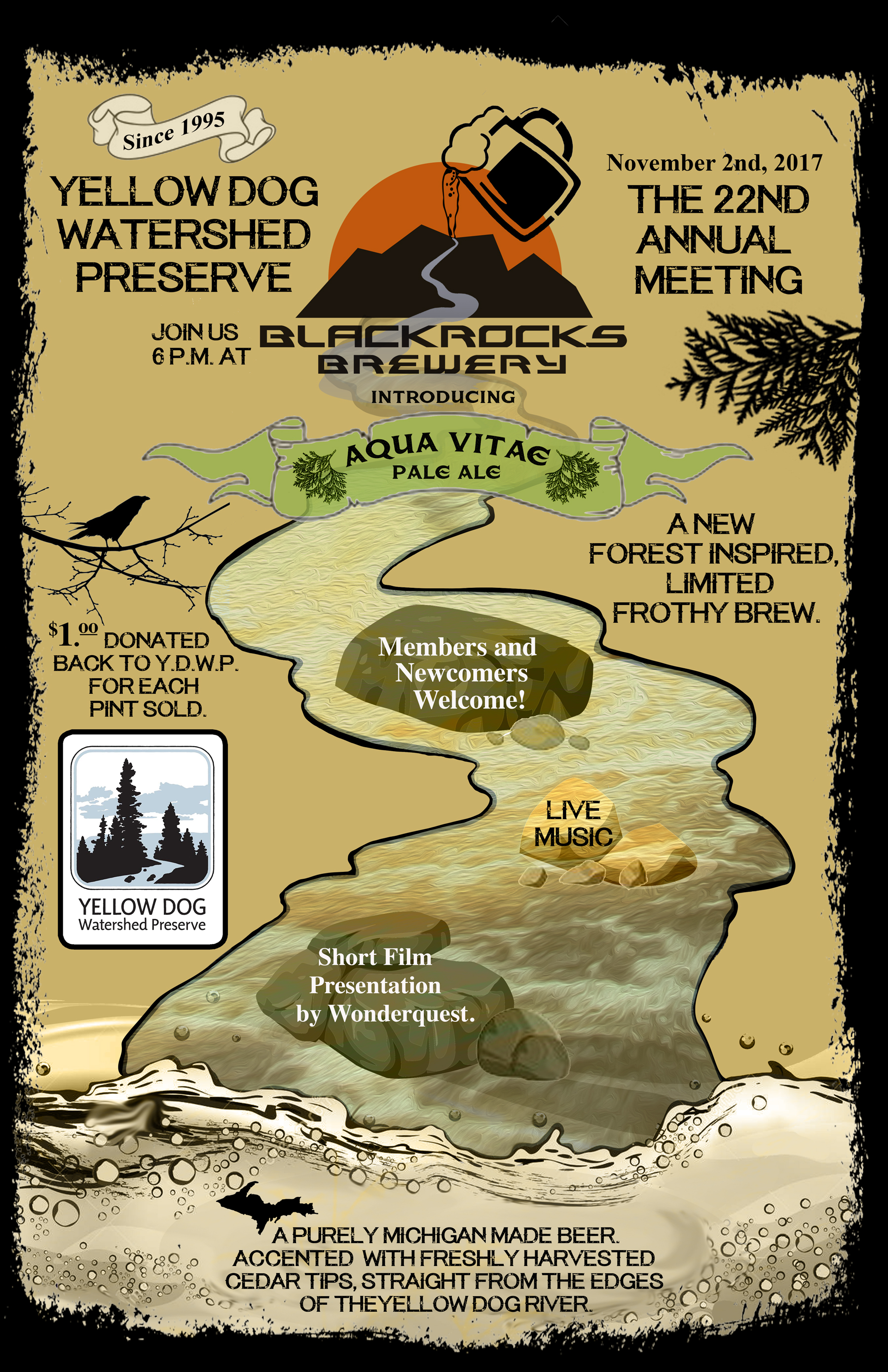 Join the Yellow Dog Watershed Preserve as they celebrate their 22nd year as a successful environmental organization in Marquette County. The group will hold their Annual Meeting at Blackrocks Brewery on November 2nd as a way to engage with their supporters as well as with new faces.
All are welcome to attend the event and the festivities begin at 6pm with a short meeting with YDWP's Board of Directors. The Board will discuss changes to bylaws as well as highlight the year's activities. Afterwards, the evening will progress as an open house where people are invited to talk with the group, check out their display, and try out the forest inspired beer that Blackrocks Brewery has specially created for YDWP.
"Aqua Vitae" will be an ale accented with hops and cedar tips that were collected from forests in the Yellow Dog watershed. A name for cedar is Arbor Vitae, which equates to tree of life, so the beer takes its name from this concept but becomes Aqua Vitae, which is water of life. The brew will be made with all Michigan ingredients and for each pint sold, $1 will be donated to YDWP to fund their programs.
Entertainment will include a short film by Wonderquest Films that will be premiered on the brewery's big screen during the course of the evening. The film will feature clips of the work that YDWP does as well as the places the group protects. There will also be live music throughout the evening. A 50/50 raffle and merchandise will be available to raise additional funds for watershed protection.
For more information, check out YDWP's Facebook page.