Community Effort at Gateway to the McCormick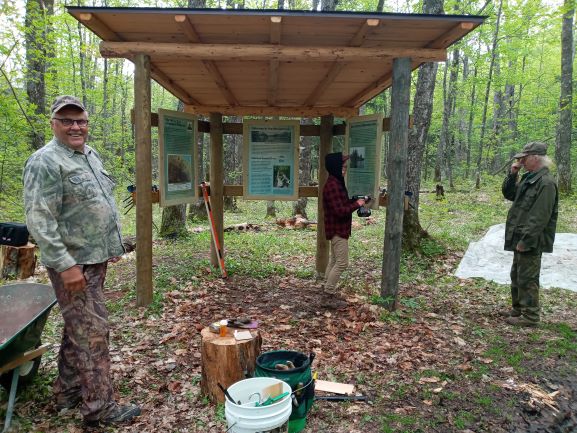 YDWP purchased the 40-acre Gateway to the McCormick property in 2011. This protected space ensures access to and parking for the Wilderness Area, preserves source water, and provides additional wildlife habitat.
In summer 2019, YDWP received a grant from the Community Foundation of Marquette County to improve access to the north entrance of the Wilderness Area, to build a kiosk and to create the informational signs for it. These funds along with the help of some amazing volunteers from our community made the success of the project possible.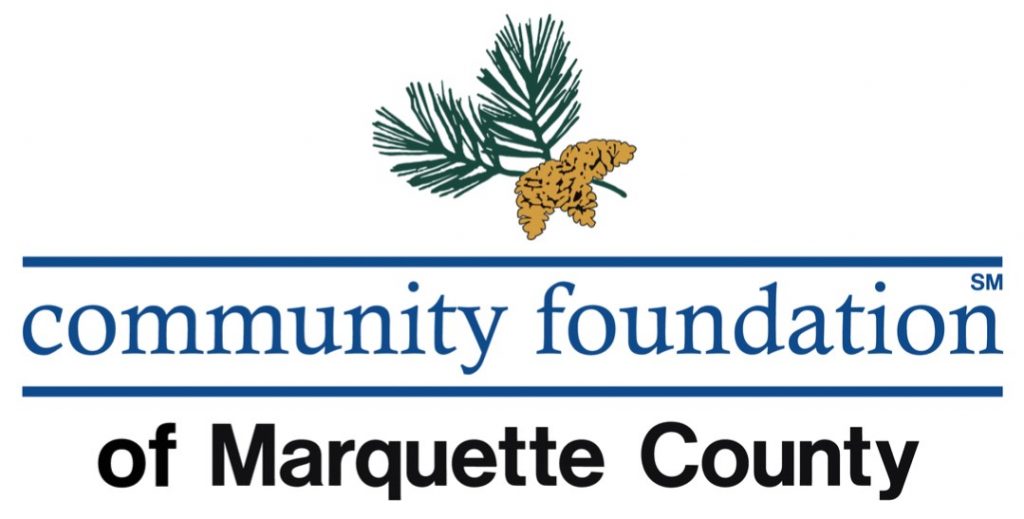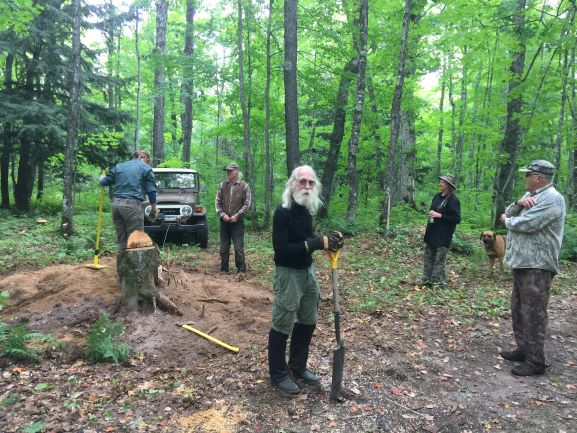 During the summer and fall of 2019, we created a wilderness parking area and improved the road, making it passable for all vehicles not just 4wheel drive trucks. We have the Great Lakes Conservation Crew, Chauncey, Tom Hudson, John Anderson and Jan Zender to thank for that.  In the fall, Jan, John Anderson, Tenzin, and Rochelle designed and constructed the kiosk. John managed to obtain some donated shingles and went back alone just before the first snow to secure the roof. Over the winter, we fine- tuned the signs, had them printed, and John framed them in his home shop.  As soon as we could manage this spring, we braved the black flies to venture out to the Gateway to the McCormick to finish the job. The signs tell some history of the McCormick Wilderness and how it came to be as well as  history of the wild and scenic rivers act. It also lets people know that the first four miles of the Yellow Dog River are designated wild and scenic. The third sign, explains who YDWP is and maps the lands under our protection.  They are now installed! Hope you all have the opportunity this summer or fall to take a hike into the McCormick and visit the two branches of the Yellow Dog. It's well worth the effort!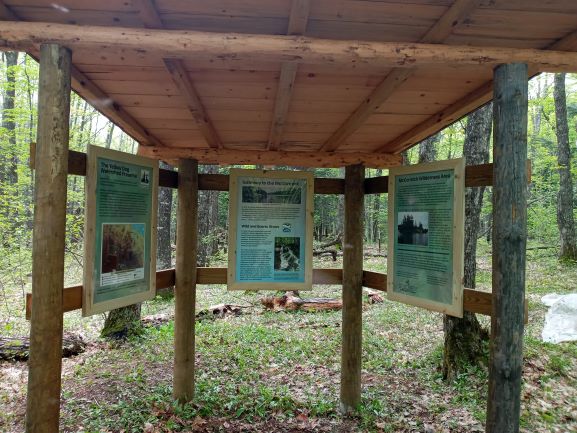 Thank you to everyone who helped with this project!