Clearing and Realignment of County Roads on the Yellow Dog Plains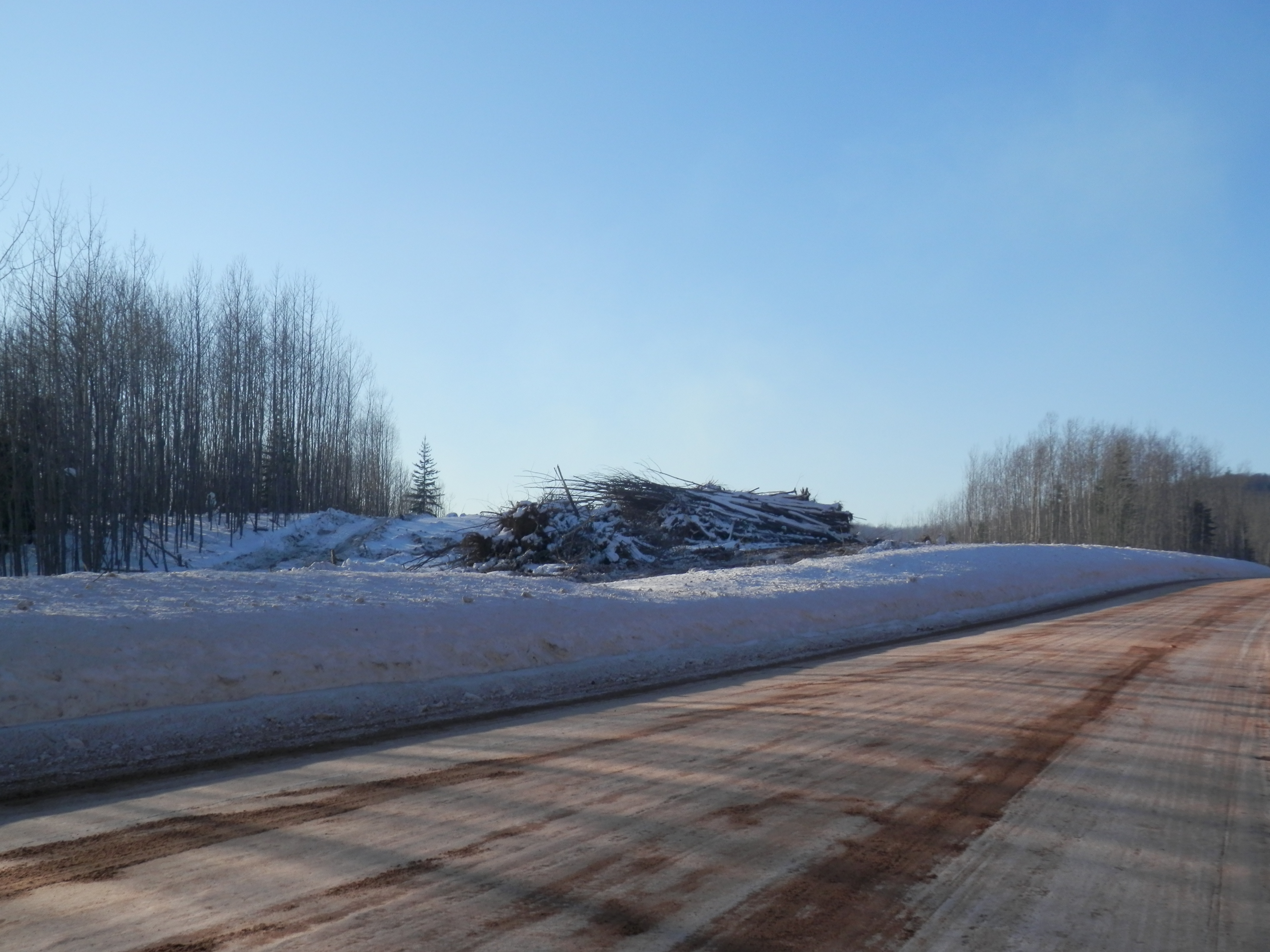 On December 16, 2013, at the regular meeting of the Marquette County Road Commission (MCRC), board members unanimously approved construction plans with no changes for a 5.25-mile section of the Triple A Road. The approved construction is the middle section of a 10-mile construction project changing the route of existing country roads to accommodate truck travel to and from Eagle Mine. The construction will include widening, straightening curves, and clearing roadside trees.
The county roads surrounding Big Bay, MI are a popular outdoor recreation destination for fishermen, sportsmen, and others, including those who call it home and live close nearby.
Tree removal has begun on some properties on CR Triple A which are based on the MCRC design standards which include a 12′ lane, 3′ paved and 5′ gravel shoulder, but in some areas the property owners wanted anything purchased by the road commission to be cleared.
Some properties along the road may be taken by eminent domain for the benefit of private use by the Lundin Mining Company.
Tonight, February 17, 2014, the road commission will hold a regular meeting at 6pm at the MCRC office in Ishpeming to discuss and consider approval of plans at the 70 percent designed stage for the remaining sections of the road project. 1610 N. Second Street Ishpeming, MI  49849. See agenda here: February 17 MCRC Agenda