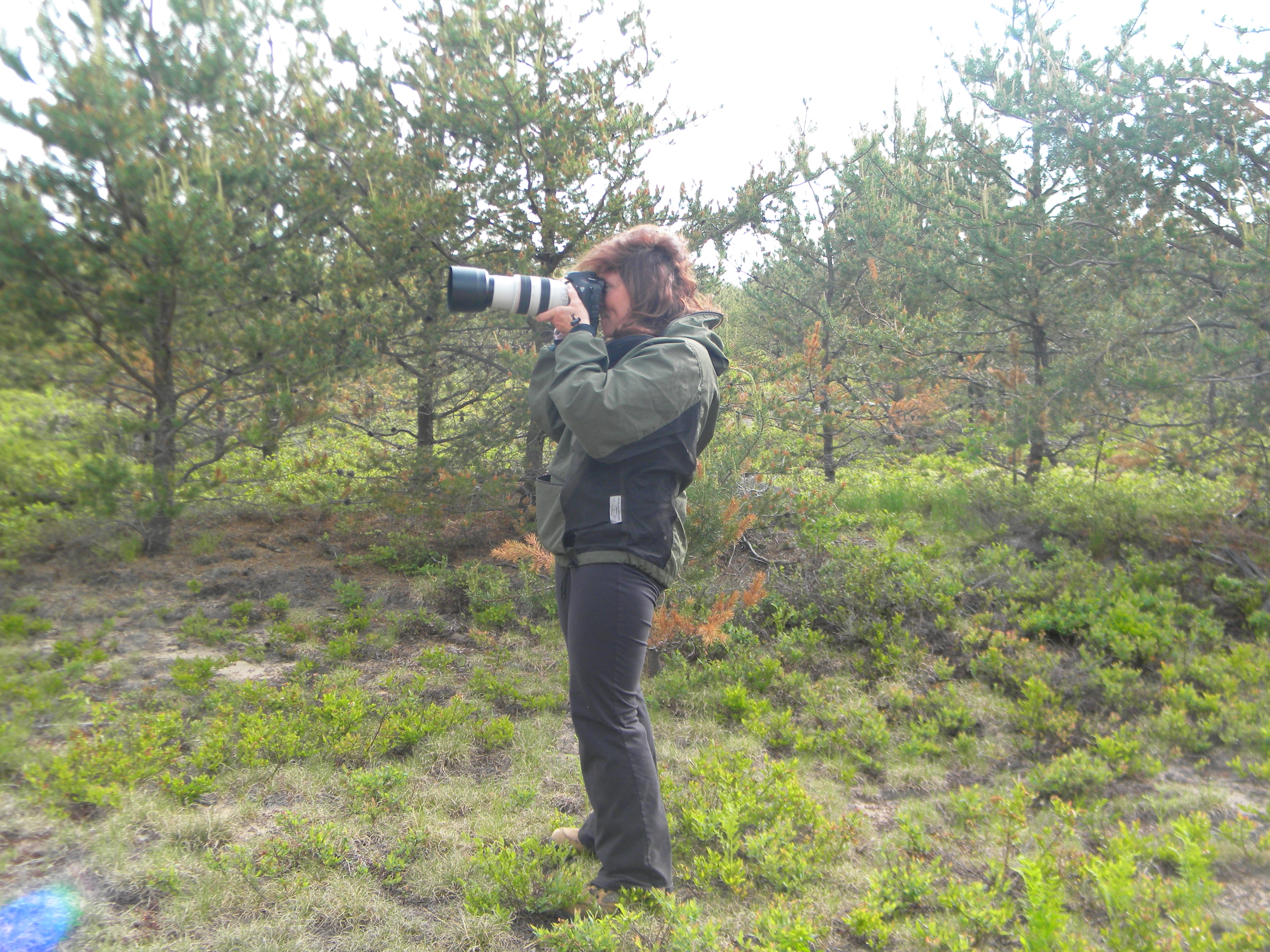 I stuffed my picnic breakfast and snacks into my pack with the binoculars and camera, grabbed my hiking boots and thermos of coffee and ran to the truck. I was due to meet Nancy and Jeremiah Moran on County Road 510 at 7:00 a.m. to help with the annual Kirtland's Warbler survey on the Yellow Dog Plains. Since the birds like their early morning singing times, it was important not to be late.
The Kirtland's Warbler is a rare little bird – in fact it is on the endangered species list–with a yellow breast, bluish gray back, and a big distinct voice. It has definitive habitat requirements: five to twenty-year old jack pines with abundant ground cover in between, and for some reason it lives mainly in Michigan but has been found as far abroad as Ohio and Canada.
Nancy has been spearheading the survey on the Yellow Dog Plains for the last nine years. She was determined to make the Plains part of the annual Fish and Wildlife's annual bird survey program because about seventeen to twenty years ago, Nancy was positive that while she was out fishing with her husband in the Yellow Dog River,  she had seen and heard a Kirtland's.  Other people in the area had also claimed to have heard or seen the warbler. The habitat was right, but even so, nothing came of the reports of the bird sighting until 2006 when the survey became official and Nancy found, photographed, and documented the singing male.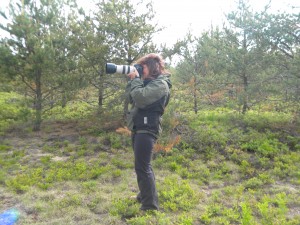 As we drove out to the plains, Nancy related her findings of her night time bird survey the night before which lasted until 2:00 a.m. This explained why fourteen year old Jeremiah was already asleep in the back seat. We hadn't been long on the AAA road when we came to major road construction for the Eagle Mine Project, construction so invasive that even though I've lived in this area for twenty-five years, I often couldn't tell where I was, so when we finally approached one of our destination sites, it was a relief to be off the main road where we could hear the wind and the songs of birds.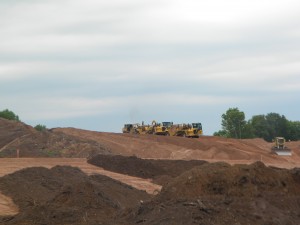 I asked her if Lundin's mining and road activities were possibly affecting the warbler's habits. She answered me with an honest, "I don't know." She feels that not enough information is known about the bird and its needs in this area which is one reason why these surveys are so important.
I am always impressed by the environmentalists like Wendell Berry who work year after year and manage to maintain a certain amount of enthusiasm and optimism.  I want to know what keeps them going, so I asked Nancy what motivates her. It didn't take her long to answer. "The Kirtland's Warblers are here, and it's nice to have beautiful things here in contrast to the mine. There's more to the Plains than logging and mining. It's a special place. "
By then, Jeremiah was awake and ready to participate. He started doing these surveys when he was just a child of four or five.  "How do you feel about all this?" I asked.
"It's important for people to know what's out here and to get involved.  We need to make sure that this little bird's habitat is protected."
So we will continue to survey every year for two weeks in June, and even though we have some very dedicated members like Nancy and Jeremiah who organize the event, we can always use more help. You don't' have to be an ornithologist. The Kirtland's song and features are quickly identifiable, and like Nancy said, the Plains are a special place.  It feels good just to be out there in the early morning  sunshine, mist, or dew, and while I didn't get to hear the Kirtland's song this year, I did listen to  the Nashville and Yellow Rumped Warblers, the Hermit Thrush, the Winter Wren, and of course the wind through the Jack Pines.
This article was kindly posted by the online Marquette Magazine for the column entitled "In the Yellow Dog Watershed." Visit their website to find this and other great articles about events and activities in the Marquette Area.
Find this story and many others In the Yellow Dog Watershed by visiting Marquette Magazine